The MPV seat is the equipment that many car lovers admire, those who have experienced the MPV seat will know the kind of comfort sitting on it, and support a number of functions, driving journey feels a lot easier. Now there are many friends do not know what functions and roles of the SUV seats, now I will take the common "Longen SUV seats" as an example to demonstrate, I hope to give a little help to car enthusiasts.
(1) Front and rear movement adjustment                                                
Electric front and rear adjustment, you can easily adjust the position of the MPV seat according to the needs, to meet the requirements of different occasions, easy and effortless, convenient and trouble-free.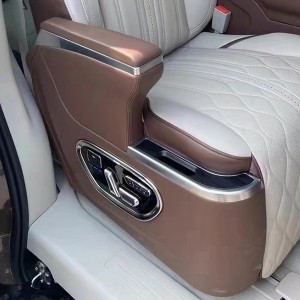 (2) Backrest adjustment
The electric backrest adjustment allows you to adjust the position of the backrest electrically according to your own sitting requirements, so that you can stretch your body and experience the fun of driving and get rid of the fatigue of travelling.
(3) Footrest adjustment
The electric footrest can be adjusted by 90 degrees, so that it can be adjusted to the best angle according to the posture of the legs. Especially when the backrest and footrest are leveled, it is like lying on a large sofa, which makes you feel most comfortable in the car.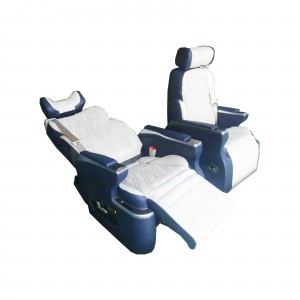 (4) USB charging port
Most of the car seats now do not support the charging function, but the high-end SUV seats are equipped with, in the process of driving to charge mobile phones, computers and other very convenient. The charging function is optional and can be customised according to your needs.                                                                            
(5) Ventilation
The ventilation function is generally used in summer and autumn to avoid the sticky feeling caused by prolonged skin contact with the seat, however, the ventilation function can effectively avoid this situation and make the body comfortable and natural.
(6) Heating
The heating function is generally used in winter and spring, when the weather is cold, lie on the seat to heat up the whole body, especially to avoid excessive cold when resting in the car, with it in the car will not feel cold sleep.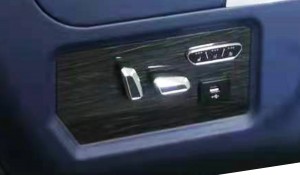 (7) Massage 
Massage function is mostly vibration massage, SUV seats are generally in the head, back, buttocks, legs for automatic massage. The vibration frequency, size and length can be freely adjusted, effectively soothing the fatigue of the journey and greatly help sleep.
(8) 360 degree rotation
Most of the 360 degree rotation refers to the middle row seats can be rotated, especially for commercial vehicles / caravans in talks, parties, entertainment, convenient for friends, family communication, this is very popular among car lovers.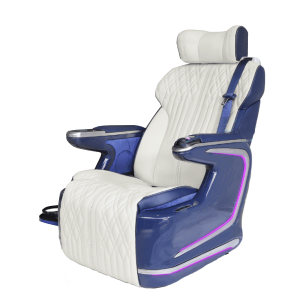 These are the eight most common features of SUV seats, each of which has its own specific function. If it is a private custom seat you can choose to increase or decrease some of the functions according to your preferences. Now that you know more about SUV seats, I hope these will help you.
---
Post time: Dec-27-2022