Set of 2 New Foam Rear Shock Bump Stop Shock Absorber Boot For Ford Transit OE 3133 6787 104
Product Detail
Product Tags
Feature
The polyurethane shock-absorbing block has sufficient rigidity in the vertical direction to ensure small deformation under large vertical loads. The rubber block has a certain elasticity in the horizontal direction, and can adapt to the horizontal displacement of the beam caused by the braking force, temperature, concrete shrinkage, creep and load.
As a function, the rubber block also adapts to the rotation of the bridge.
Dimensions can be customized according to customer requirements, machine precision cutting, there will be a tolerance of 1-2 mm.
 Advanced production technology, neat cutting, fine texture, uniform thickness and smooth surface.
High elasticity and super ductility, strong compression resistance, high quality material, durable.
Longer service life: Excellent polyurethane, longer wear life.
Seiko material selection: excellent material, effective dustproof, protect shock absorber.
In-situ installation: the original car specifications, directly replace the old dust cover, and install in one step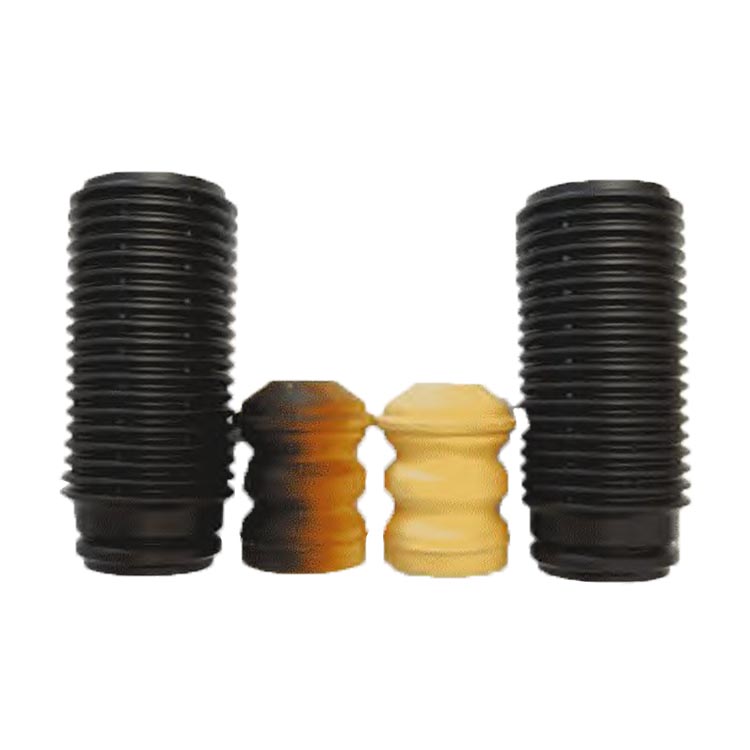 Detail
New upgrade dustproof and anti-aging, long life and high temperature resistance, made of polyurethane, wear resistance, tensile strength, tear resistance, high strength and compression resistance Vehicle stability.
The shock-absorbing block is a kind of polyurethane product with high elasticity and high toughness, which belongs to the automobile modification accessories. It is used to install at the coil spring of the car suspension system, which mainly plays the role of buffering and shock absorption and protects the car.
Specification
Product Number

900

 077
Warranty
2 year
Car Model

Ford Transit 2000-2006

Product name
Air Shock Absorber
Application
Auto Suspension Parts
Position
Suspension System
Material
PU,PP
Color
White,Black
---
---