Lumbar Support Memory Foam Cushion With Belts
Product Detail
Product Tags
The curve designed according to human engineering and greater thickness compared to other seating cushions help unwrapping the whole hip and absorbing the body pressure.On top of that,it would also be suitable for long journey on the car or airplane without embarrassment due to its portable and neat out-looking.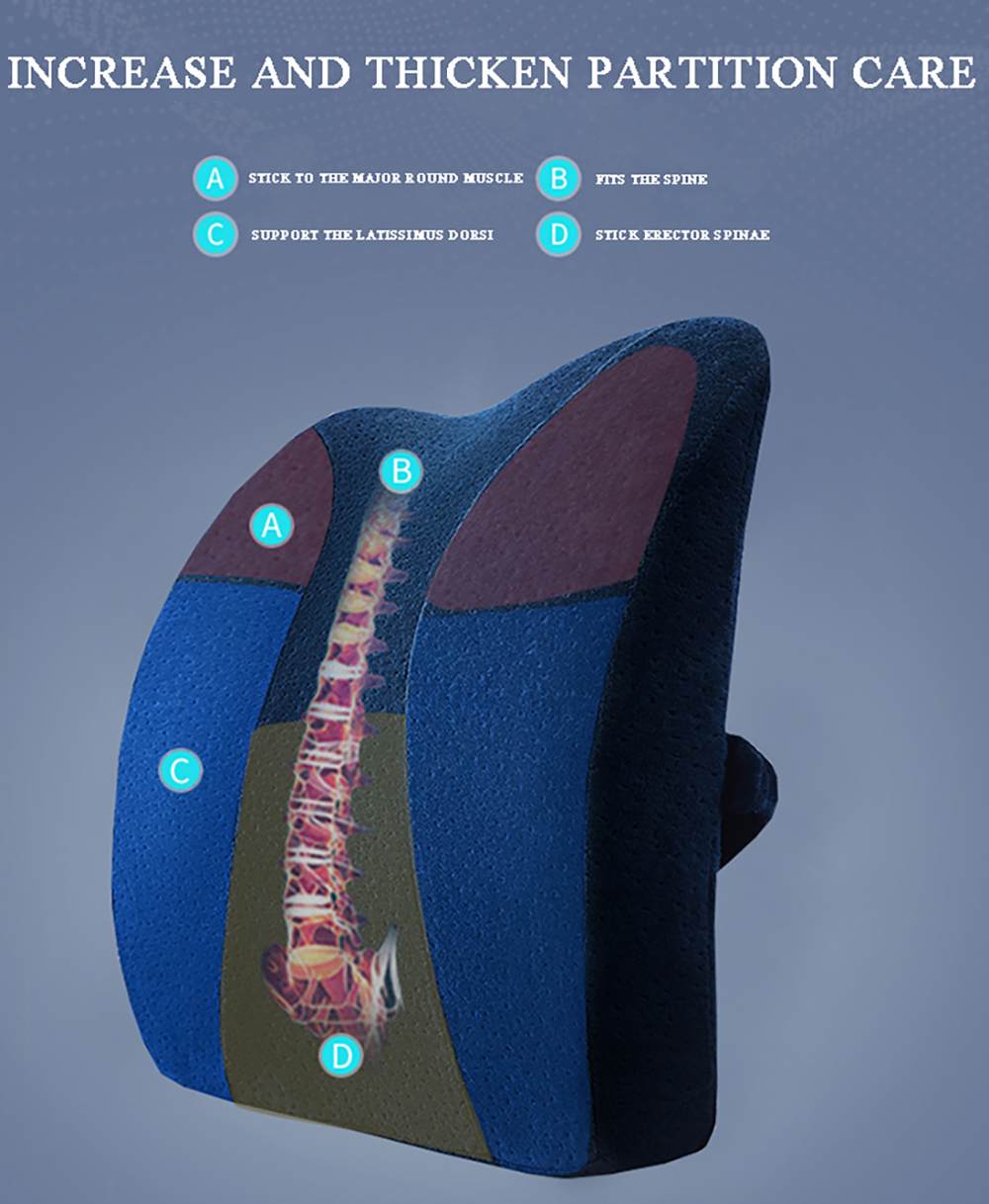 1.Firm back support provided by non-deformable memory foam
2.Curvature designed according to human body takes care of your spine health
3.Belts help fix and adjust the specific position of the cushion
4.Modern and portable out-looking suitable for carrying out
5.Available to be used as seating cushion
Our product could be useful in most of the situations that need long-time seating to lightening lumber or back, including: school study, office work,far driving and so on.
1.How about the smell?
A:Some smell of polyether urethane in the process of storage and logistics,unable to dissipate in a few moment.We suggest you to separate the outer cover with the inner core after opening the package, and
put the core in opening cool place.The odor would disappear in 3-5 days.
2.Why the products I received have color difference with the pictures?
A:All of the goods presentation in our company is photoed by real products,but slight color difference caused by different ambient light and different equipment.
3.Why there is small bubbles\holes on the inner core?
A:During mould foaming of production,some bubbles may be appeared on the surface of the products which is caused by a small amount of air remaining after placing and sizing.It is a common phenomenon and no matter using.Instead,the bubbles would help with the pillow inner's gas permeability, please use securely.
---
---