3D Two Sided Gel Pad For Memory Foam Pillow Cooling Gel Pillow
Product Detail
Product Tags
Feature
High-tech gel spray technology, continuous cooling and breathable experience. Single-sided spray technology temperature-sensing material, good constant temperature effect, both winter and summer. The temperature-sensing parts are uniform and the surface of the pillow core is dense and small, which can quickly exchange air heat to keep it breathable and comfortable.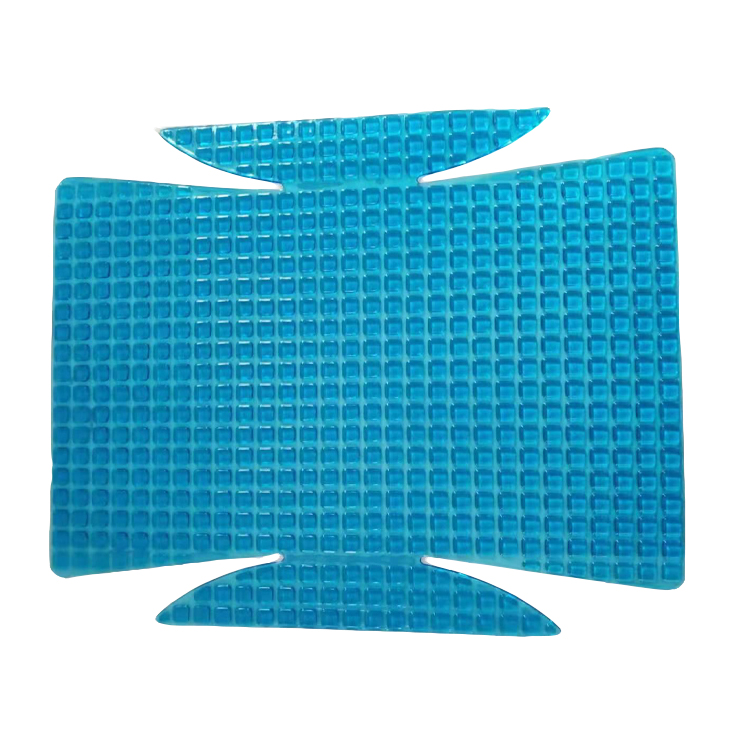 Detail
Comfort core polymer gel layer,built-in constant temperature thermal conductivity, active constant temperature heat dissipation, create 8H deep sleep.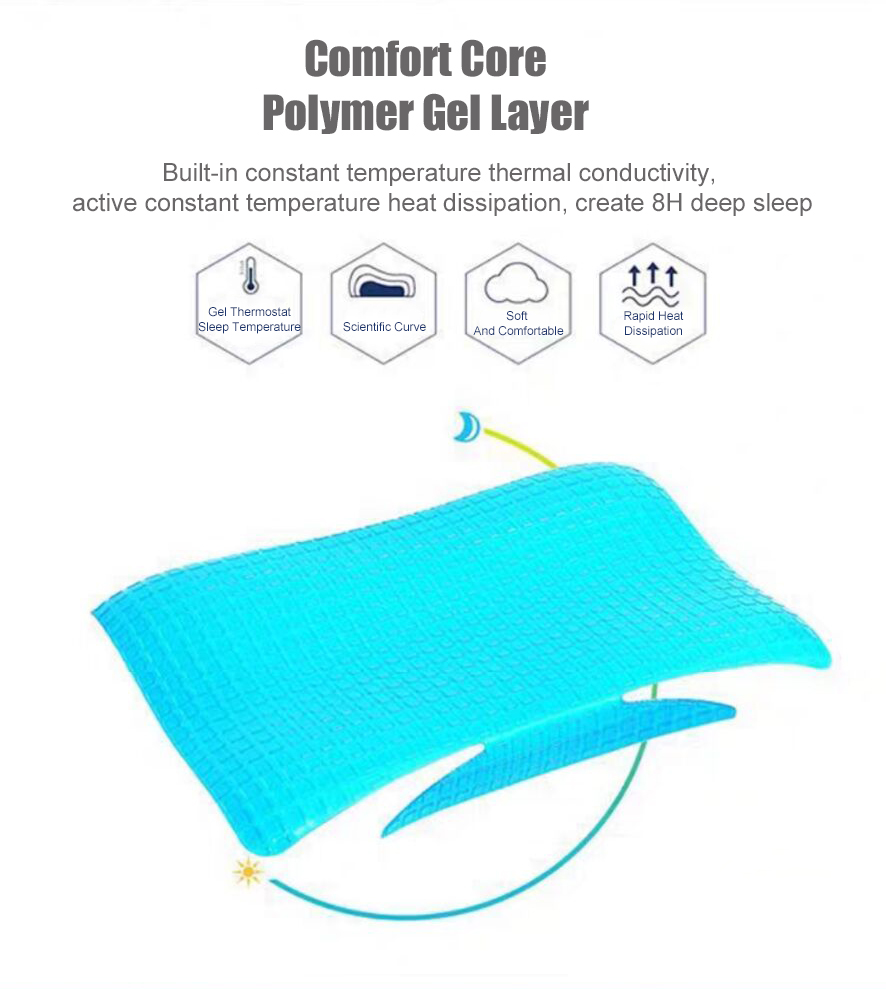 Effectively Lowers,Skin Temperature
Cool Layer Coverage:Pillow top gel layer enhances air circulation
Seasonal:Warm in winter, Cool in summer
Dry And Comfortable:Reduce head temperatureto stay dry.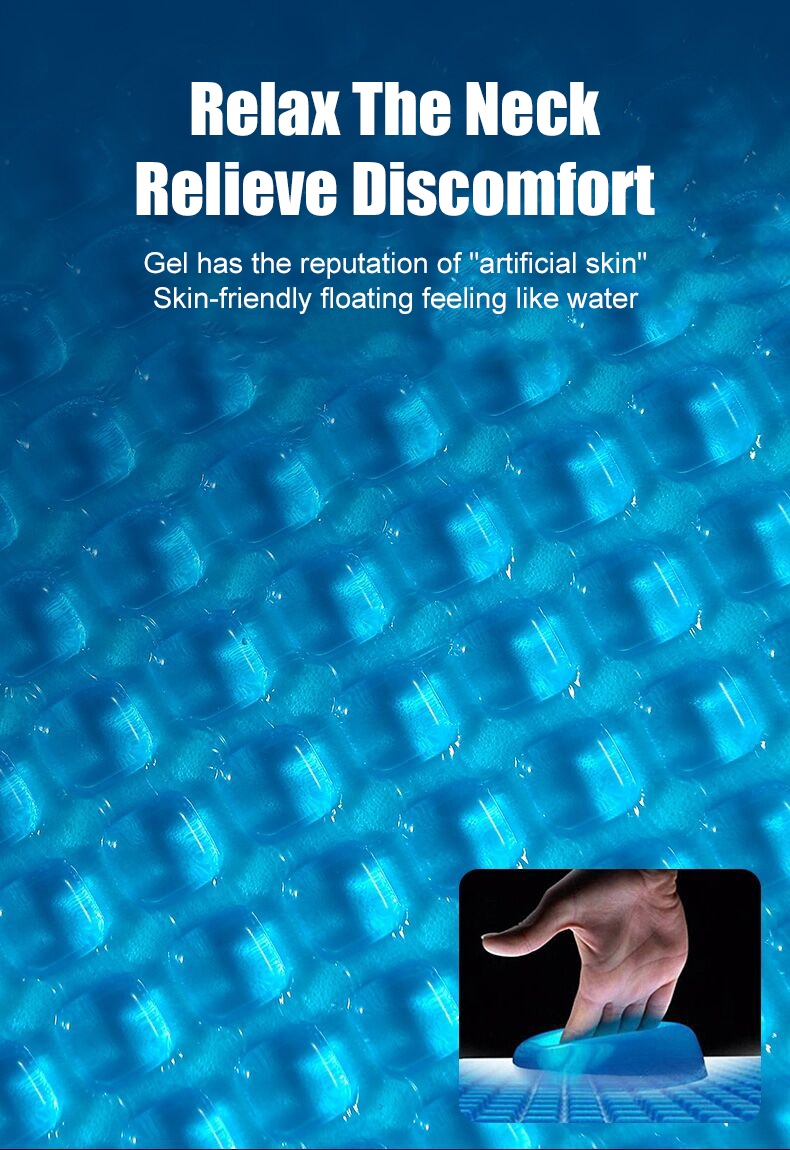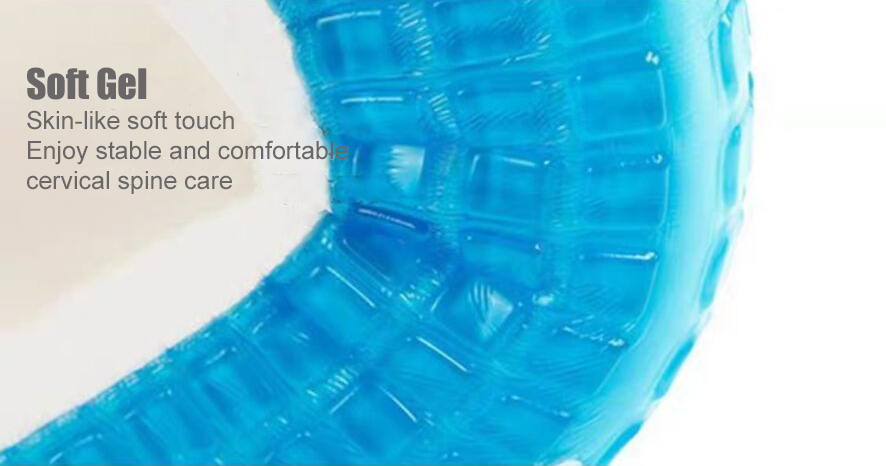 Application
Gel cooling pillow has medium hand feel and is especially suitable for those lying on their side and supine. Those who value stress relief may love the memory foam structure of Gel Cooling Pillow, which has a very deep outline. The knitted cover is also made of certified material, which means that it does not contain any harmful substances that may hinder healthy rest. Pillows are available in standard large sizes. For easy care, the knitted cover is detachable and machine washable.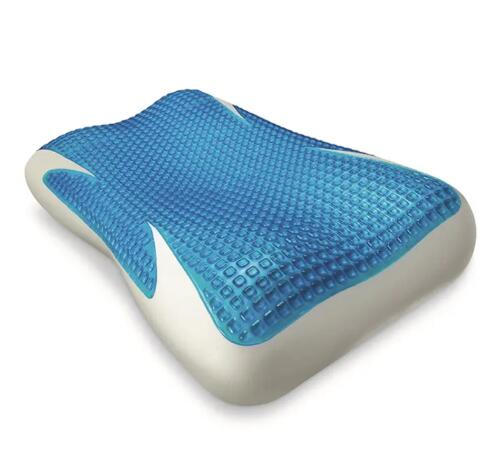 ---
---